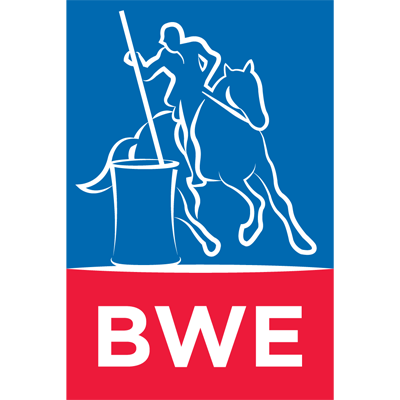 WAWE representative
Georgia Shone
Working Equitation in Great Britain

Working Equitation was started in the UK in 2000, driven by a group of enthusiasts who saw the unique potential of the discipline, and who today remain responsible for the development of the sport in the UK.
 
The governing body in Great Britain is Working Equitation UK, Working Equitation UK sets the rules for national competitions, arranges the annual calendar of events and has been a member of the World Association of Working Equitation (WAWE) since its inception.

Promotion of working equitation is ongoing in the UK - this includes demonstrations by British riders at high profile shows eg;. Royal Windsor Horse Show, Suffolk Show. Training clinics by British and visiting Portuguese riders also greatly assist in the development of the discipline.

Working Equitation UK first sent a British team to compete at the 1st World Working Equitation Championships in Beja, Portugal in 2002. Since then British riders have competed at 6 European Championships and 3 World Championships. In August 2007, Working Equitation UK organised the European Working Equitation Championships at Hartpury College, Gloucestershire.

The Association for British Working Equitation took on the role of governing body for the sport in October 2013 and is the only official governing body for the sport in Great Britain.

The Association is responsible for the development and growth of the sport with in Great Britain, it is also responsible for writing National rules, organising National competitions, supporting the organisation of Regional competitions, judge training and development and team selection.

In 2014 Great Britain was represented by two individual riders at the World Championships in Austria.