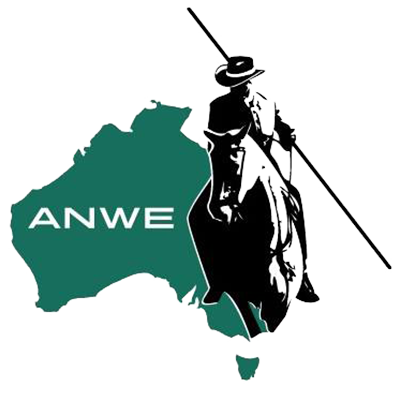 Working Equitation Australia
Working Equitation was introduced to Australia in 2006.  It attracts riders from a range of disciplines, riding a variety of breeds. As the sport began to grow, it became evident that participants needed structure and competitions. With the sheer size of Australia, three leading groups emerged but it became apparent that a governing body needed to be established.

In 2015, João Ralão Duarte judged at the Andalusian Horse Association National Championships. A meeting was held at this event, where all interested WEQ groups attended. Under the directive of João Ralão Duarte, all groups combined for the best interest of the development of the sport. The governing body was named Australian National Working Equitation (ANWE).  ANWE gained WAWE affiliation in 2016 – a great honour!

ANWE is committed to developing working equitation, and allowing riders to compete at a level where they are safe and can progress in their training. The establishment of a Rule Book was an important step to achieve this.

Judging is responsible for setting the standard, consequently, judge training has been a priority. Numerous clinics have been held and have had great attendance.

There are currently 20 regional clubs across Australia who are affiliated with ANWE. They organise training days, competitions and clinics and are crucial to the future development of the sport. Each club is run by a team of dedicated and knowledgeable volunteers who share a passion for working equitation.

Australian working equitation clubs have already hosted clinics with Pedro Neves, Eduardo Almeida, Nicola Danner, and Claudia Matos. We have many talented riders and horses – hopefully an International team is not too far off!